White&Co Cosmetic Teeth Whitening 
We are excited to announce our new partnership with White&Co Ltd – an exclusive self-service whitening system that comprises a pre-filled, vacuum sealed mouth tray, with clear printed instructions for client self-use. This includes the use of an LED accelerating light that helps to activate the gel's whitening ingredients at a faster rate, resulting in a brighter smile and whiter teeth.
Your smile is the first thing that people notice. Our new teeth whitening cosmetic treatment will make your smile noticeably whiter and brighter in only 20-25 minutes.
Self Administered Pre-Filled Cartridge Teeth Whitening System

NO Pain – NO Sensitivity – NO Peroxide

Vegan Friendly

Instant results achieved in just 20-25 minutes

100% Safe & Effective

NO damage to structure or enamel

Safe for use on Caps, Crowns, Veneers, Bridges and Fillings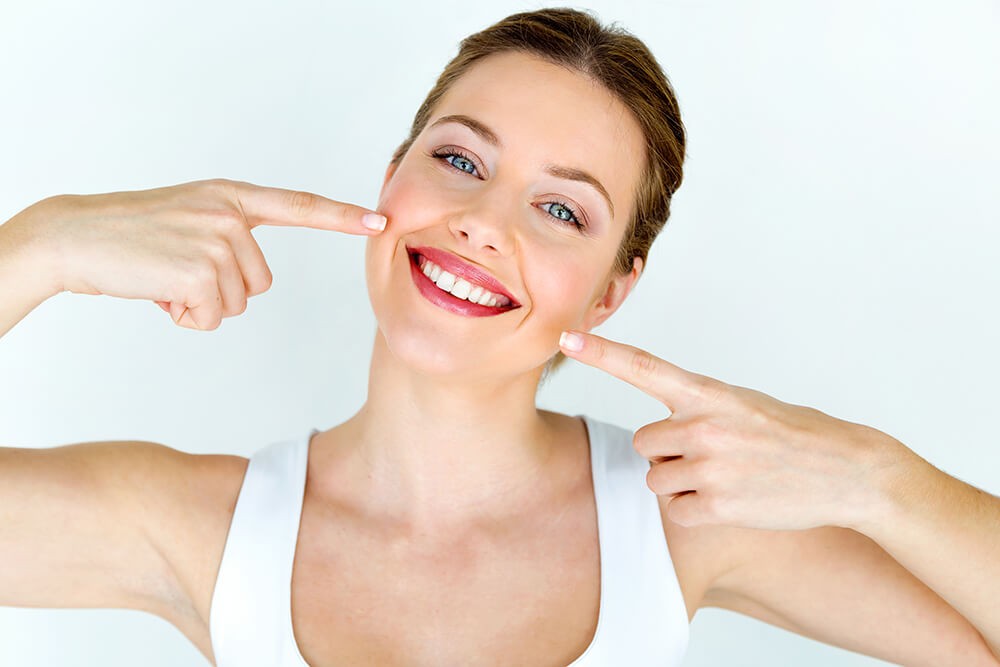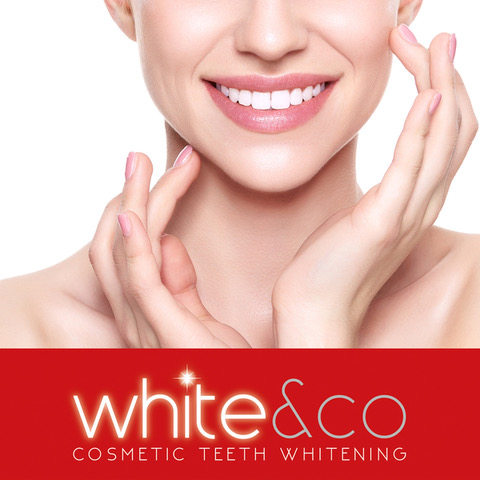 ProZero Max
is the very latest in advanced non-peroxide whitening teeth whitening systems.
A state of the art, UK Dental Laboratory formulated, non-peroxide teeth whitening formula exclusive to White&Co. Made in conjunction with an award winning UK dental laboratory.
More advanced and effective than other non-peroxide, sodium bicarbonate based whitening products, this active whitening ingredient PAP (phalimidoperoxycaproic Acid) oxidises surface stains more effectively,  achieving amazing results!
This is a two-step product that first involves the cleaning of the surface of the teeth, followed immediately by the use of the whitening product, providing the most effective results achievable in a safe, non-peroxide teeth whitening product.
The kit consists of a finger hygiene wipe and the ProZero Max formula comes pre-filled inside a sealed mouth tray.
The finger toothbrush cleanses and primes the teeth prior to use of the pre loaded mouth tray.
ProZero Max is a safe, gentle whitening formula that is fully lab safety tested, EU compliant, causes no structure or enamel damage and guarantees no pain or sensitivity during or after use, unlike the pain and discomfort that most people experience from HP or CP peroxide-based teeth whitening products.ProZero Max Technology, an advanced UK Dental Laboratory developed Non-Peroxide whitening formula.
How often can i use the White&Co self administered teeth whitening system?
Our most consiencious customers tend to use the system evey 3-4 months. Diamond White (double sessions) are usually purchased by clients wanting to achieve a highly effective result.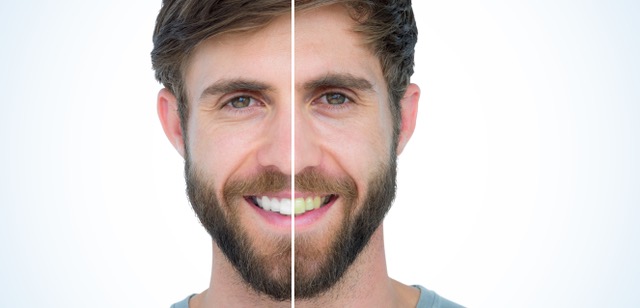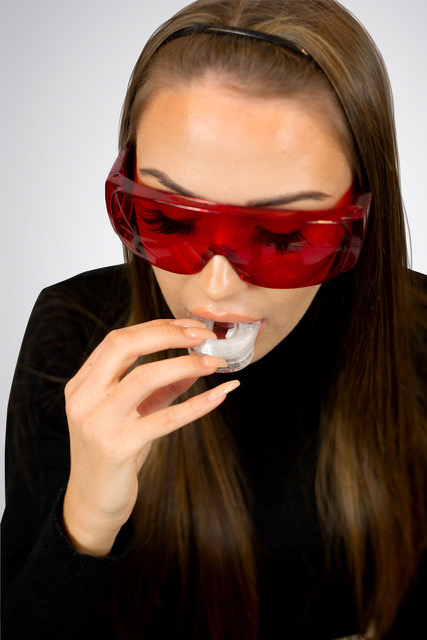 Do i need to book an appointment?
Even though you don't need an appointment with our aesthetic practitioner you will need to reserve your time to use your self administered kit on the teeth whitening station. Once you have reserved your slot you simply pick the kit up from us and take it to use at the whitening station, following the simple easy self use instructions. 
Is this product safe & legal?
White&Co systems are legally compliant retail whitening products, designed specifically for the Beauty and Aesthetic industry, they are not chair side, dentist administered treatments. Our self-service products do not contain peroxide, they are supplied with clear packaging instructions for client self-use. White&Co products require no assistance with their application. Please note we are unable to provide any kind of dental advice.
Legal Facts
Peroxide-Free, Client Self-Use Teeth Whitening is a completely safe, cosmetic retail area which offers fast, safe results with no damage to the tooth structure. White&Co systems and products are designed with safety and diligence and operate completely in line with all laws/regulations and are not a dental procedure. White&Co products are covered by the European Council Directive on Cosmetic Products 2011/84 EU.
White&Co Teeth Whitening Kit Prices Per Person:
20-25 minute express self service non peroxide teeth whitening with amazing results!