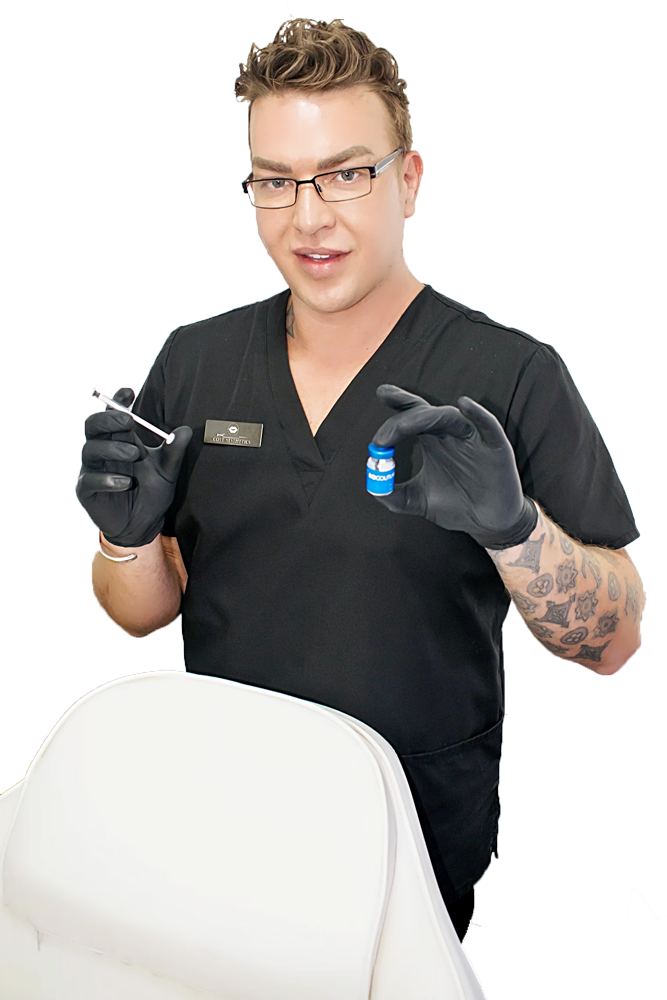 FOUNDER
Steven Cole (Aesthetic Practitioner)
Steven's obsession with detail and his perfectionist attitude towards creating only the most outstanding results, makes Cole Aesthetics one of the best in its field.
​Originally completing his first qualifications in anti-wrinkle treatments and Dermal Fillers with Dr. Michael Aicken at Visage Academy In London, Steven has gone on to be mentored & accredited by expert Doctors & Nurses in the aesthetics industry. Gaining extensive knowledge, experience & many Advanced Aesthetic Qualifications along the way.
Steven is proud to be Ambassador for Safe Faces who are dedicated to raising standards in the aesthetics industry.
You will also see he is a registered member of the following aesthetics associations:
National Association Of Aesthetic Practitioners
Skin On Point
Safe Faces
Advanced Aesthetics Association
When undergoing a treatment at Cole Aesthetics, you can be confident that you are receiving treatment from a highly trained fully accredited aesthetics practitioner. 
We provide treatment in a very clean, calm and tranquil environment because we want you to feel valued and completely at ease with your practitioner before, during and after your treatment.
Confidentiality is extremely important to us and we have robust data protection and privacy policies in place to protect your personal information.
About us
At Cole Aesthetics, we pride ourselves on offering our clients a luxury bespoke service. Our aim is to provide a unique non-surgical aesthetics experience with our affordable bespoke packages. We offer some of the most demanded cosmetic enhancements treatments available.
My private purpose-built treatment room & client comfort zone area have been built onto the side of my private residence so I am able to offer out of hours & emergency appointments if required.
Both areas are exceptionally clean & fully equipped to meet your needs.
We regularly hosts treatment days for groups of people such as wedding parties, groups of friends or colleagues ect… If you would like to book a day or evening of treatments as a group booking please talk to us for further information.