Cole Aesthetics Clinic has gained various Awards in the field of Aesthetics Sector in United Kingdom.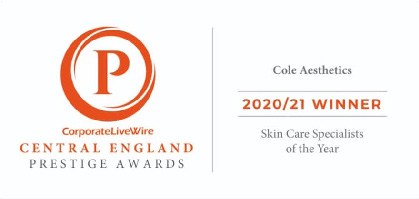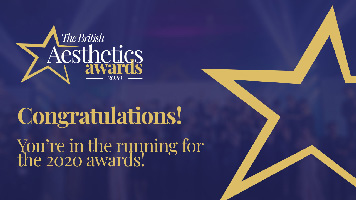 Anti-Wrinkle Treatment
This treatments are a highly effective treatment which are most commonly used for the upper areas of the face.
DERMAL FILLER TREATMENT
Dermal fillers take the form of gel like substance made from hyaluronic acid, a naturally occurring substance that is found in our skin.
Skin Boosters & Hydrators
These are injected into the upper dermal layer of the skin to promote collagen and elastin production, making your own skin do the work and regenerate itself.
MESOTHERAPY TREATMENT
Mesotherapy is an intradermal or subcutaneous injectable treatment when a cocktail of vitamins, amino acids and enzymes is injected into the skin to give it the boost it needs.
CHEMICAL PEELS
They can help with reducing pigmentation, acne scars, fine lines and wrinkles and generally with improving skin texture.
HYDRAPEN FACIAL
HydraPen Facial Treatment is a new device for fractional mesotherapy treatment that renews the skin inside and outside.
HYDRO FACIAL
For the ultimate non-laser resurfacing & hydra-dermabrasion skin transformation results.

MICRO-NEEDLING
THis treatments stimulate the body's own collagen production to reduce the appearance of a range of skin conditions
FAT DISSOLVING
Fat dissolving treatments are a form of mesotherapy and are designed to remove stubborn localised pockets of fat.
Fat Freezing
Whether you're looking to enhance your body shape, get rid of stubborn fat, or just look and feel comfortable in your clothes again.
MUSCLE SCULPTING
We offers complete customisation with our muscle sculpting device that offers personalised treatments based on clients fitness level
Skin Rejuvenation
we are experts in our field of skincare and treatments like IPL Photo Laser Skin Rejuvenation and only use medical grade equipments
LASER HAIR REMOVAL
We can treat all skin types safely and offer free consultations and patch tests to our clients which provides you as the individual with your own bespoke, tailored treatment plan.