Do you want to get rid of your fat tummy? Or, do you want to have a six-pack body? Oftentimes, all the efforts of losing weight go in vain. Neither the diet plan does work nor does the exercise routine. However, with the evolution of technology, dermatologists have come up with amazing aesthetic treatments. It is called Fat Dissolve Injections. Have you ever heard of the treatment? If not, let's get into the details. 
What is Fat Dissolving Injection?
These injections are quite safe and effective in dissolving the fat layers of the targeted areas. This treatment can be used to treat small, exercise-resistant pockets of fat around the chin, chest, abdomen, love handles, thighs, knees, and more. It produces long-lasting results and the body you desperately wanted. 
When to get the Fat Dissolving Injection?
This treatment is perfect for those who maintain a healthy lifestyle and want to get rid of stubborn body fat. If you want to reduce the appearance of double chins, you can get this treatment. This treatment can reduce the stubborn fat of other areas like moobs, saddlebags, inner thighs, cankles, and abdomen.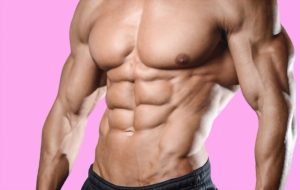 Are you eligible for getting the Fat Dissolving Injection?
You are not a suitable candidate for the treatment if you have any of the following:
Liver or kidney disease.

An active skin problem in the area to be treated.

Taking any blood-thinning medications like warfarin. 
What are the side effects of Fat Dissolving Injection?
The side effects of the treatment are rare. At most, you can experience swelling, bruising, itching, pain, sensitivity to pressure, and excessive warmth at the point of injection. However, the side effects will most likely go away within 3 to 5 days. 
So, if you want to get the treatment, you can get it from the best aesthetics clinic in the UK – The Cole Aesthetics Clinic.