Cole Aesthetics Signature Facial
Our brand new signature facial showcases our luxurious brand of skin care products.
You will be able to experience all of our amazing products combined into one fantastic facial experience. This will tantalise your senses and leave your skin feeling smooth & hydrated with a radiant glow.
Our new age reversing skin primers will even give your skin a little lift for a more youthful looking appearance. To super charge the benefits of the luxurious facial we use an ultrasonic spatula to help peel away dead skin cells, remove comodones & assist the penetration of the natural ingredients into your skin with this cutting edge technology.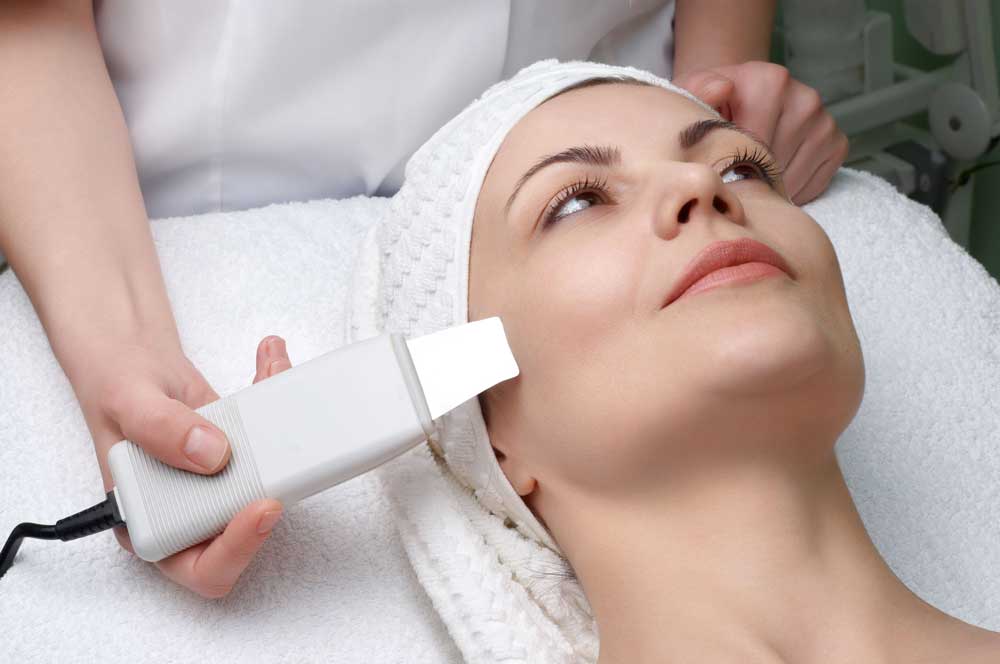 Before
After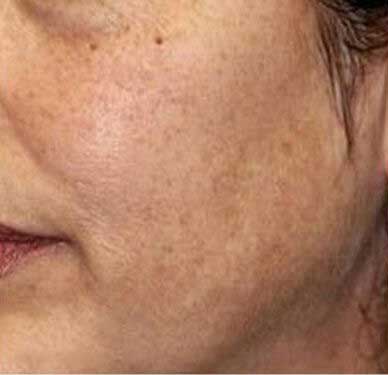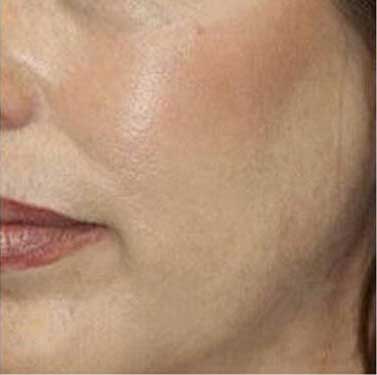 Epidema5 Chemical Peel From £49.99
The range leads with a 40% glycolic skin peel. Developed to provide adequate exfoliation without causing damage to the stratum corneum, no actual peeling can be observed by the naked eye.
Our certified practitioner also offers a 70% glycolic skin peel, a significantly stronger concentration that will require several AHA 40 treatments prior to its commencement.
The entire Epiderma5 treatment is perfectly balanced with actives, botanicals and essential oils, offering optimal results and promoting skin health.
Glycolic Acid is excellent in the management of:
Acne and post-inflammatory hyperpigmentation

Pigmentation – sun & age spots, hormonal influencers

Anti-ageing – reducing the appearance of fine lines and wrinkles

Regulating oily skin by reducing the amount of sebum secreted

Improving dry skin through exfoliation and improving skin texture
Mesotherapy £74.99
Mesotherapy uses a needle, but only very superficiality to a shallow depth of 0.2-.03 mm, to implant a cocktail of beneficial ingredients under the top layer of skin.
It is most effectively performed after a resurfacing treatment, therefore this is delivered with an Epiderma5 Chemical Peel treatment.
The treatment is finished off with a Genosys Collagen Repair Face Mask.
Mesotherapy is a minimally invasive procedure where a series of superfine injections of vitamins, minerals and amino acids cocktails are delivered into the mesodermal layer of the skin. This infusion of savvy ingredients nourishes and rejuvenates the skin while also stimulating the the production of collagen and elastin, both essential for skin's natural elasticity.
Mesotherapy Power Solutions – Micro
vitamin injections can be customised using our amazing Genosys power solutions!
We can mix the perfect combination for your skins needs.
HES – For Increased Volumisation & High Molecular Weight for Intensive Moisturisation.
AWS – Anti Ageing & Wrinkle Reduction.
PCS – Anti blemish, sebum & oil control, Acne breakout prevention.
SWS – Pigmentation Reduction & Skin Brightening .
CTS – Tissue Remodelling & Improvement of Scar Tissue.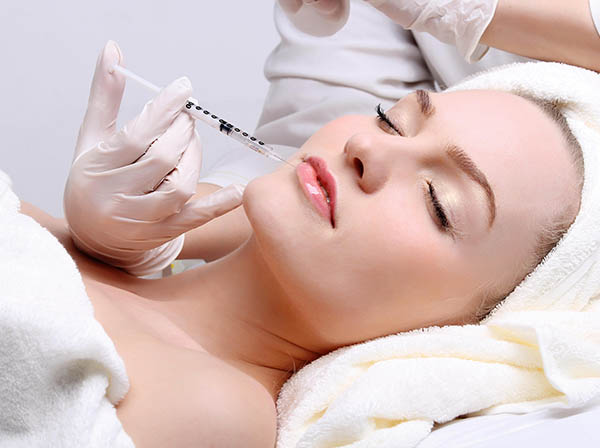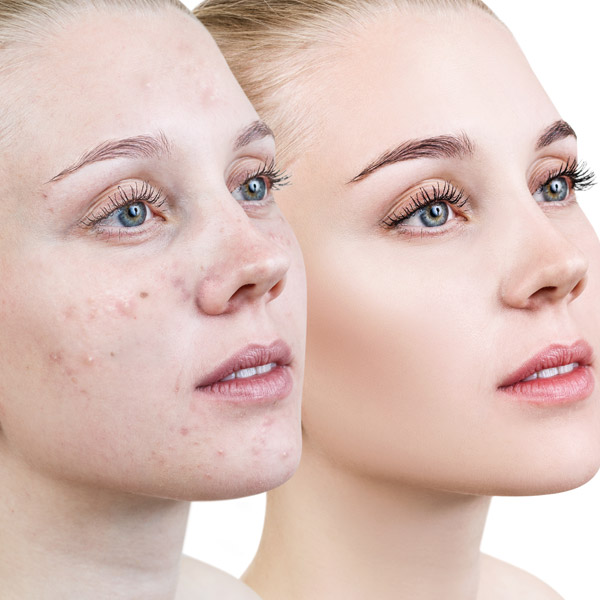 Micro Needling
Genosys advanced medical micro skin-needling system is a procedure that stimulates the skin to regenerate and repair itself naturally and safely, creating smoother, brighter, healthier, younger-looking skin. This is so much more than a general micro needling procedure.
Micro-needling is carried out with a roller or pen device that is covered with numerous tiny needles. The aim of this treatment is to create a controlled injury underneath the skin's surface, thereby inducing the body to respond by producing more collagen in the treated area. These needles penetrate the upper layers of skin to a depth of up to 2mm. The skin plumps and thickens in response to the stimulus, reducing the appearance of scars, stretch marks, and fine lines. We have a specialist range of power solutions full of vitamins and amino acids to help treat various skin conditions. This treatment can be tailored according to your skin's needs.
What conditions does this treat?
Acne Scars
Ageing & sun damaged skin
Facial and décolleté lines and wrinkles
Stretch marks
Uneven Skin tone
Pigmentation
Open Pores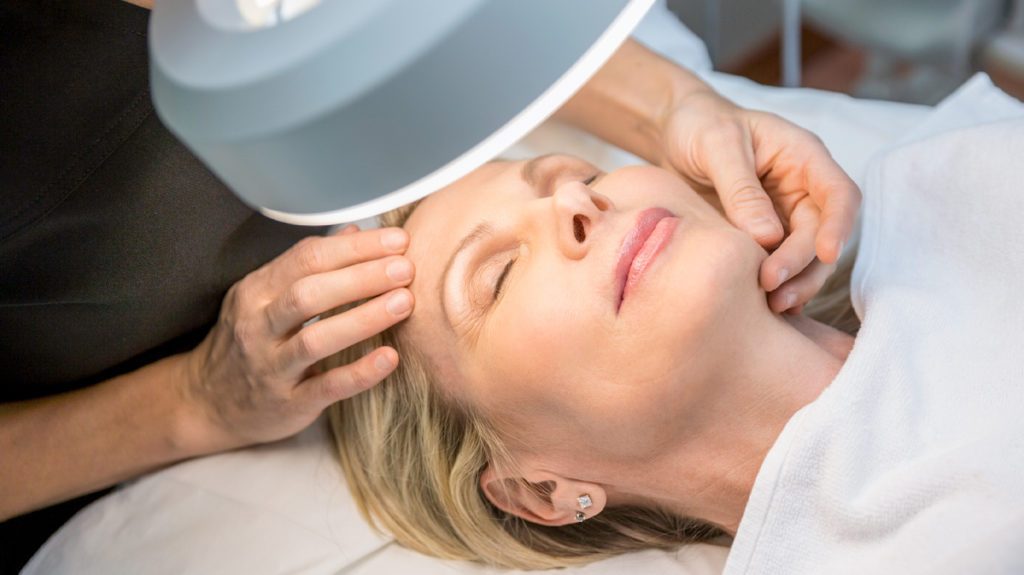 Dermaplaning 
Dermaplaning is the deepest form of manual exfoliation that consists of using a scalpel to gently scrape off the top layer of dead skin & vellus hair, resulting in a brighter, smoother complexion. Immediately after treatment, your skin will look wonderfully radiant with a more even skin tone. That extra benefit is that dermaplaning removes 'peach fuzz', which is the clear/white soft, fine facial hair. Your skin will feel the smoothest it's ever been & be completely fuzz free!
While your getting your dermaplaning treatment we will be also be treating your skin to some the finest products from our very own Cole Aesthetics skin care range including Cleanser, Scrub, Face Mask, Toner & Collagen Moisturiser.
We recommend a course of 6 treatments, each treatment every 4-6 weeks.
Diamond Microdermabrasion
Diamond microdermabrasion is a modern exfoliating method, where a machine with a diamond tip is used to polish and exfoliate the skin whilst removing dead skin cells. It's a non-invasive treatment that exfoliates the superficial layer of the skin, resulting in a renewed youthful glow. Diamond Microdermabrasion suctions dead skin cells away from your skin, boosts blood circulation and stimulates cell regeneration.
Microdermabrasion exfoliates the skin to give it a renewed, youthful glow. It has been known to improve the appearance of fine lines & wrinkles, age spots, blackheads & clogged pores, dry coarse skin, uneven pigmentation, acne scarring, among other skin concerns.
In addition to this amazing treatment we will be treating your skin to some the finest products from our very own Cole Aesthetics skin care range including Cleanser, Scrub, Face Mask, Toner & Collagen Moisturiser.
We recommend a course of 6 and to have each treatment every 2-4 weeks, dependant on your skin concerns.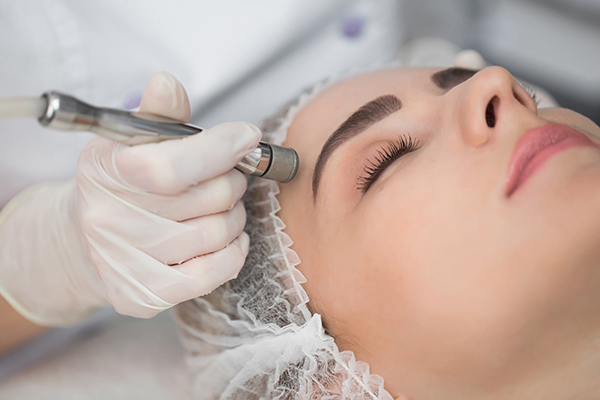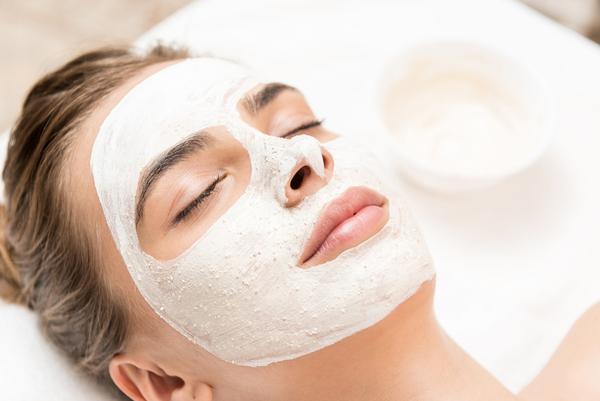 We are excited to be able to offer this ground breaking formulated procedure to target skin conditions. This hemp infused system is used alongside our elite facial treatments to treat skin conditions with amazing healing capabilities with never before seen results in such a short period of time. Hemp is now a real buzz word thoughtout the world and people are at last recognising the amazing benefits from this truly unique plant.
Hemp has been found to be perfectly suited to cosmetic applications due to the supporting uses of anti oxidation, anti ageing and anti-inflammatory products. Repair and rejuvenate with this new era of groundbreaking, effective cosmetic treatments.

Treatment Includes:
• Crystal Cleanse & Ultrasonic Peel
• Illumen Peeling Gel
• Hemp Moisture Lock Mask
• Hemp Serum
• Hemp Moisturiser & Eye Contouring Cream
Dragons Blood Facial 
Dragon's Blood is a bright red resin from a tree. The sap has been used for medicinal purposes since the times of the Roman Empire. "It helps to reduce redness and irritation.
Dragon's Blood is a natural alternative to the extremely popular dermal filler injections used to diminish wrinkles and ageing lines on the face.
Dragon's Blood alleviates the need for such cosmetic work as it plumps facial hollows and 'orbital troughs' under and around the eyes, as well as for cheek volume and contouring of the chin, forehead and nose.
This wonderful treatment stimulates and increases the natural cell production and synthesis for smoother, plumper skin. This treatment includes microneedling using these specialised products to achieve superb aesthetic results.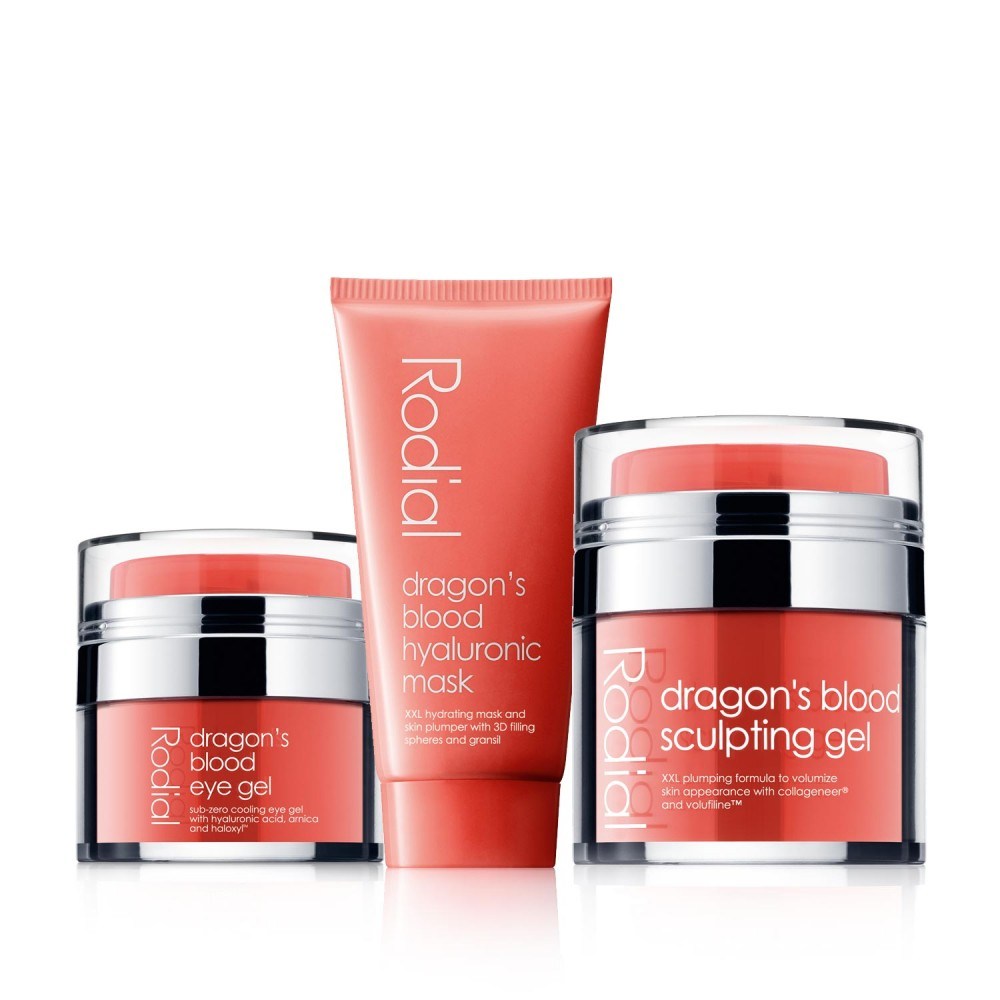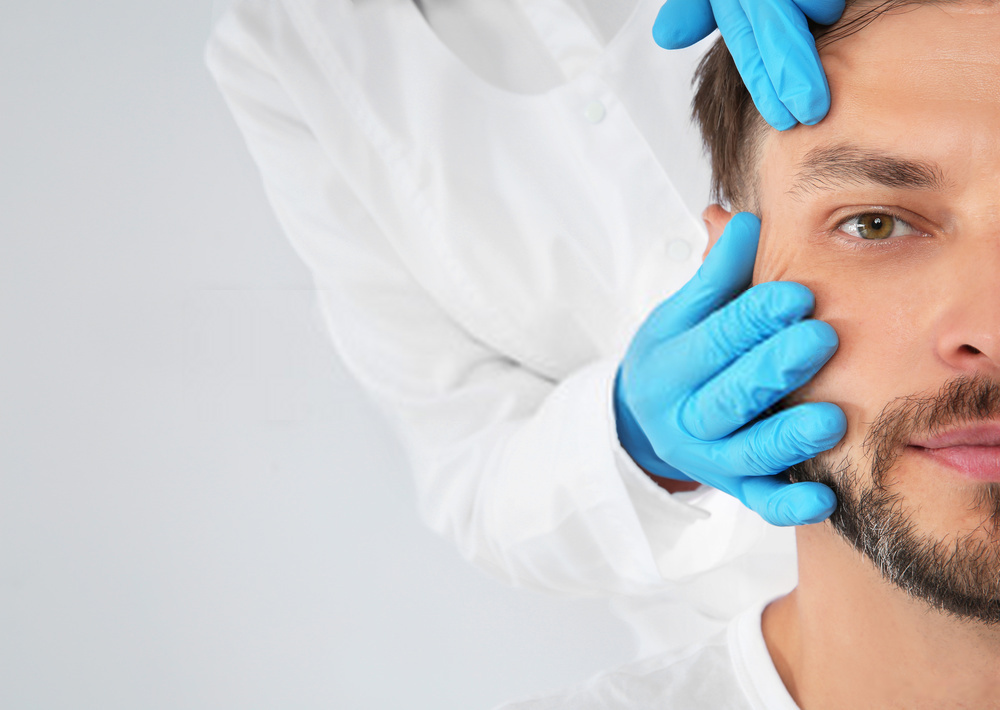 Chitossil Liquid Thread Lift
Chitossil is an innovative technology that rejuvenates and restores youthful contours to the skin. Chitossil provides a superior lifting, smoothing, and toning effect to dramatically reduce the appearance of wrinkles and sagging in areas such as the brows, cheeks, neck, and jowls. Chitossil effectively firms any area of the skin that is prone to sagging and volume loss due to aging or poor muscle tone. Chitossil works with a proprietary activator to absorb into the skin and create a dense network of chitossil threads that attach to the skin and lift and smooth as they dry.
Almost immediately, Chitossil firms the skin to eliminate sagging and provide a youthful, rejuvenated appearance. Chitossil also penetrates into the sub-dermal layers of the skin to tighten and tone sub-dermal muscles. The skin's natural elastic property allows it to fit tightly over the newly-toned muscles, which provides an additional face lift effect.
While lifting and reducing the appearance of wrinkles, Chitossil also absorbs into the skin to provide
essential hydration and improve the skin's natural moisture balance. As a result, the skin is naturally restored from dryness and the aging processes for a long-lasting smooth, firm, and rejuvenated effect. This new treatment is applied via an ultrasonic device.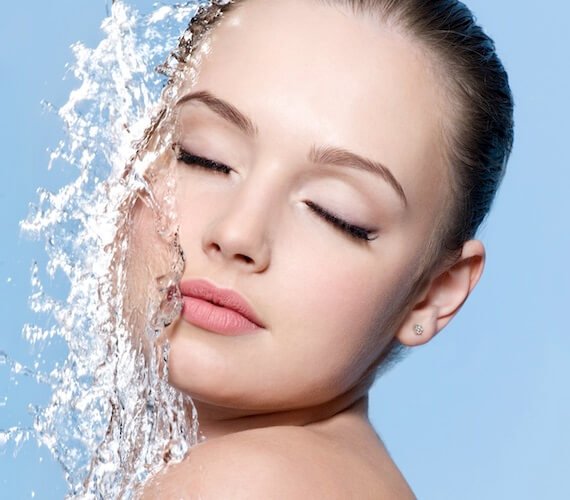 Water Jet Facial Peel
The procedure that integrates cleansing, exfoliation, extraction and hydration simultaneously. This non-invasive, non-irritating treatment produces beautiful outcomes in skin rejuvenation
This treatment help to improve the appearance of:
Early aging fine lines and Wrinkles 

Hyperpigmentation and Melasma

Sun damaged skin & Age spots 

Blackheads and Whiteheads

Enlarged pores & Excess oil 

Skin Rejuvenation Overall skin health
How is Water Jet Hydrate Facial Peel Work?
It exfoliates dead skin cells and extracts impurities with a vacuum-based skin abrasion tip while simultaneously bathing the healthy underlying skin with hydro active solutuins that cleanse deeply, exfoliate thoroughly, hydrate completely and provide residual antioxidant protection. The result is a comfortable process that leaves the skin radiantly clean, refined, moist and polished.
The LED Light Therapy Treatment has a number of incredible qualities which can help your skin on its way to being clearer and healthier looking! It has been used by many celebritiessuch as, Kate Hudson, Emma Stone, Kourtney Kardashian and Jessica Alba.

The LED light treatment is brilliant for those who suffer with acne and pigmentation issues and is fully customisable to suit your skin's specific needs. It also offers an anti ageing treatment as it diminishes fine lines and wrinkles.