Laser Skin Care Treatment is the absolute best treatment for erasing hyperpigmentation, dark age spots, sun spots & uneven skin tone. This incredible treatment lightens & brightens your skin, giving you a better complexion and a more youthful look!
Laser Skin Care Treatments are Perfect for
Pigmentation (Hyperpigmentation)

Sun Spots

Brown Age Spots

Uneven Skin Tone

Blotchy Skin

Broken Capillaries

Rosacea & Redness

Fine Lines & Wrinkles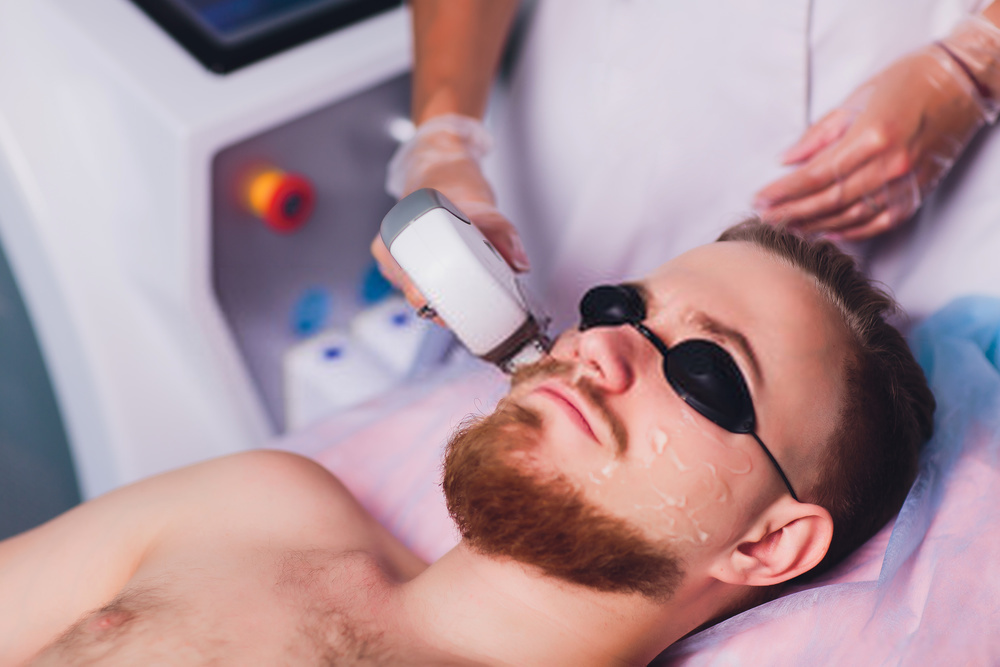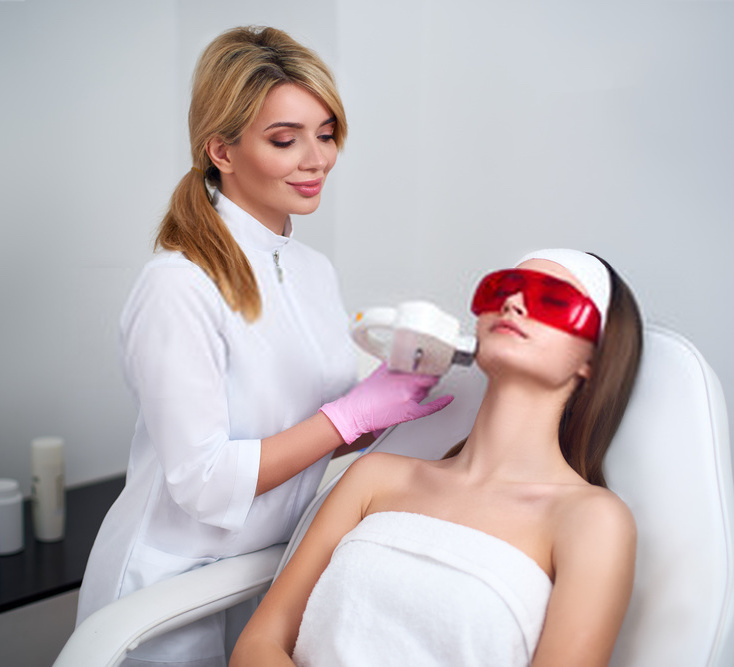 Non-Invasive, Non-Ablative

Virtually No Down-Time

 

Dramatic Results with 1 Treatment!

See Best Results with Multiple Treatments

Works on Face, Neck, Décolleté Back & Hands

Improves Overall Complexion

Instantly Younger Looking Skin! 
At Cole Aesthetics, our highly trained professionals utilize the most advanced PhotoFacial system that gently delivers precise amounts of light energy through the skin's surface to stimulate the production of collagen. As the new collagen forms, it softens the appearance of aging skin. Fine lines and wrinkles are decreased and the redness associated with rosacea and redness can be dramatically reduced. PhotoFacial treatments restore a more youthful appearance and improve skin texture without any downtime – allowing you to return to work or most leisure activities immediately. 
Frequently Asked Questions
What is a Laser Skin Care Treatment?
It is a FDA cleared cosmetic treatment that uses gentle pulses of intense, optimized light to treat undesirable pigment and blood vessels that become visible as a result of aging, sun exposure and other factors. IPL is not laser, rather, it is pulsed light from a Xenon bulb. IPL stands for Intense Pulsed Light.
What is a RF Laser Skin Care Treatment with RF Energy?
An RF Laser Skin Care Treatment combines two outstanding treatments at the same exact time! You receive all the great benefits of an Laser Skin Care Treatment, plus, the wonderful benefits from RF Energy, which helps grow Collagen. The result; you get even skin tone, brown spot removal, combined with reduced lines and wrinkles, tighter skin, and even smaller pores.
How Long does an Laser Skin Care Treatment?
Normally, an Laser Skin Care Treatment takes up to 30- 60 minutes.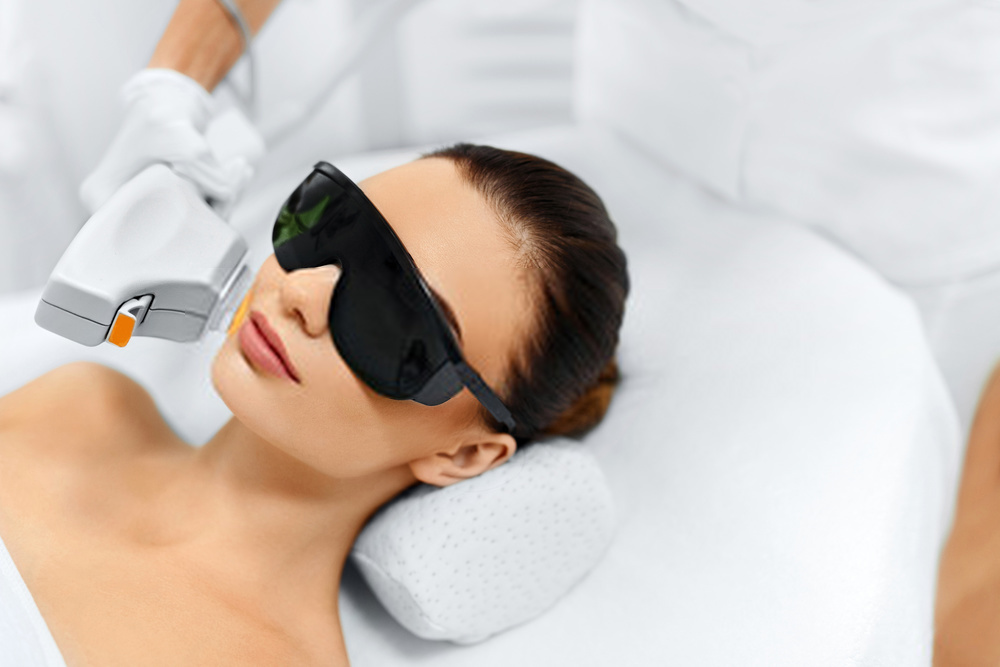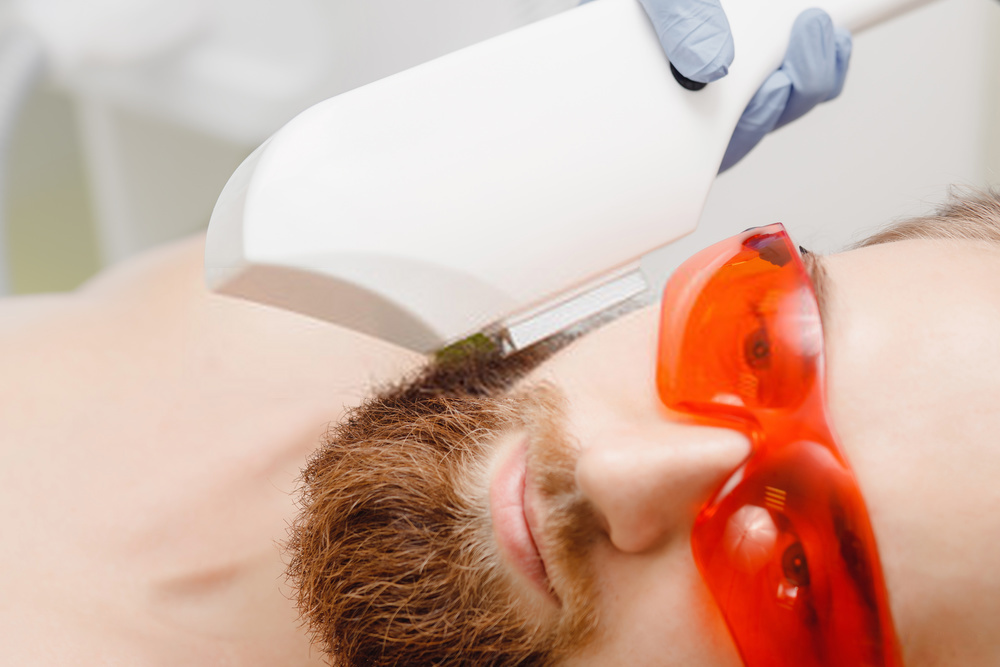 How Many Treatments Will I Need?
You will see a noticeable improvement with only one treatment but a course of 6 treatments is advisable to achieve maximum results.
Most people feel little to no discomfort during the procedure. It can feel like a small rubber band.
How Quickly Will I Recover?
You can resume most regular daily activities immediately and may start to see some improvement beginning immediately. We apply Aloe to your skin and a Natural sunscreen before you leave to help insure your skin is protected and does not develop any issues immediately post-treatment. You need to stay out of direct sun for two weeks. Also, avoid anything hot for three days; hot yoga, steam showers, Jacuzzi's, intense work-outs, etc.
What Can I Expect After Treatment?
Most people experience a mild sunburn-like sensation after a IPL treatment, and it rare cases it is accompanied by minor swelling. These side effects are temporary, usually lasting from 2 to 24 hours. You may get 'micro-crusting' that occurs. This is the pigmentation leaving the face. Your pigmentation will become darker and then slough off and then become lighter.
Is OPT ™ PhotoRejuvenation Safe?
Laser Skin Care Treatment is cleared by the FDA and is one of the safest light-based facial treatments available. It is noninvasive. Most patients experience little or no pain during the procedure. Some patients have reported that the light pulses feel similar to a light "snap" from a rubber band. There have been few reported long-term side effects of Laser Skin Care Treatment, and the most common side effects – redness, minor swelling, and inflammation – usually go away within a few hours or up to a few days after treatment.