How to Slim your Thighs without Surgery
Many of my patients feel self-conscious about their thighs. Unfortunately, in the past, liposuction was the only way to trim your thighs. This required a general anaesthetic with lots of downtimes.
Many non-surgical options can help patients reduce thigh fat. This week, I will be discussing a variety of non-surgical options that can help reduce fat around the thighs.
How to slim your thighs
Patients will have thicker thighs or stubborn pockets of fat around their thighs. This can now slim down their thighs fast, without any surgery or downtime. There are many treatments available that will reduce the size of your thighs and improve the skin texture and quality.
Fat Freezing
Fat freezing is a technique to reduce fat in the thighs and slim down the area. The body naturally destroys and eliminates fat cells when we freeze them. This results in permanent thigh fat reduction. Fat-freezing, non-surgical fat loss treatment delivers results without anaesthesia, downtime, or surgery. The non-invasive fat freezing (cryolipolysis) treatment reduces inner and outer thigh fat. It produces visible, long-lasting results.
HI-EMTSculpting
Another popular treatment is HI-EMTSculpting, which has the power to burn through thigh fat while also building up muscle tone. HI-EMTSculpting achieves this by using advanced electromagnetic therapy that contracts muscles much faster than a regular gym session. Patients will feel up to 20,000 muscle contractions within 30 minutes. This allows patients to target the fat in this area and gives the thighs a more contoured, toned appearance.
Both can use to trim the legs in many different ways.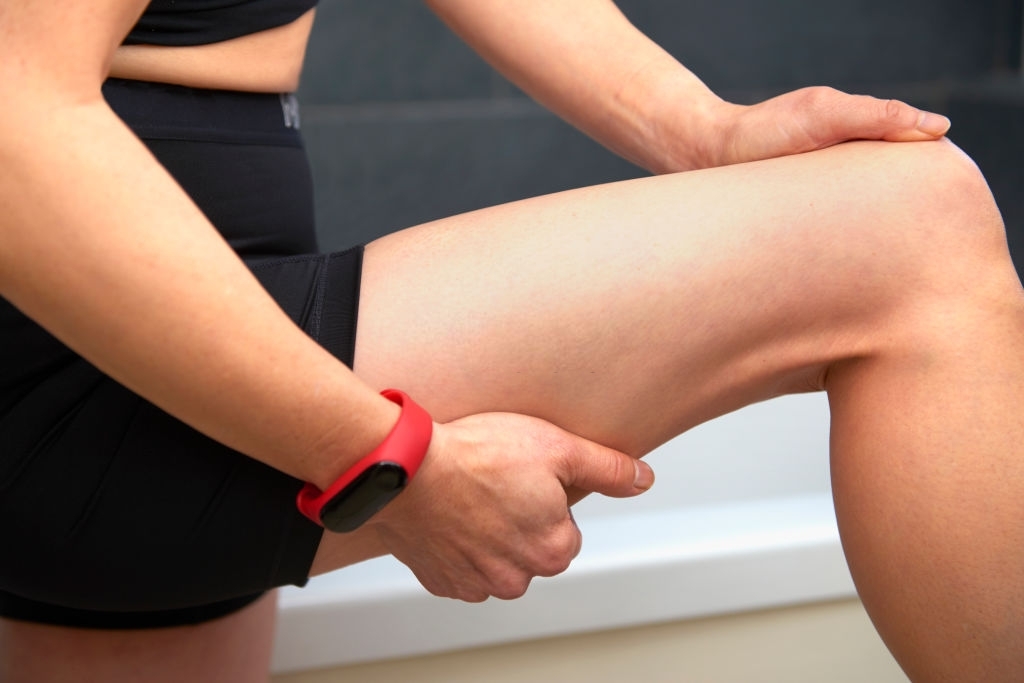 Slimming your Inner thighs
Inner thigh fat bulges can cause pain and discomfort when the thighs rub together. It is also harder to target the inner thighs with exercises. Fat-freezing can help patients get rid of the rubbing effect by reducing fat in this area.
Slimming your Outer thighs
Outer thigh fat builds up in the form of 'saddlebags,' which can look out of proportion with the rest of the body. To freeze the fat and tighten the skin, HI-EMTSculpting can also use.
Reduce your thigh circumference
If patients need to give their thighs a complete sculpted and toned look, then our 'Fat Freezing' treatment is ideal. This fat-freezing technology targets and dispose of fat stores around the entire thigh circumference. This treatment is suitable for patients with excess thighs weight, which includes the inner and outer thigh.
Skin Tightening for Thighs
Skin quality is another critical concern for thighs. The quality of our skin starts to decline as we age. Particularly in the thighs, we can experience a loss of firmness and tautness. Cellulite can cause the skin to look unbalanced and uneven.
Many patients wonder if there is anything they can do. The answer is yes, fortunately! Skin tightening treatments can be used to draw and remodel collagen stores. This can help restore structure and support to the thighs, making them look smoother, more youthful, and younger. 5D ICE HIFU treatment can tighten the skin and stimulate the body to build collagen in the thighs.
Fat Freezing treatment can also improve the quality of thigh skin using a precise applicator. This treatment is ideal for those with uneven or bumpy skin. This significant improvement allows patients to target their thighs while simultaneously treating another area of the body.
Learn more
These procedures could be the right choice for you to reduce unwanted thigh fat in 2021. For more information or to book an appointment, drop us an email at [email protected] or fill out our contact form. Call our Cole Aesthetics Clinic on 07455295875.