What is the easiest option for you to get glowing and clear skin? Yes! facial treatment. Book your appointment at Cole Aesthetics Clinic to get facial treatment without trying the home remedies for years to rejuvenate your skin. Why super facials? This article will tell you about our super facials and their benefits.
We provide Hydro facial, Epidema5 Chemical Peel, Bio RePeel, Micro-Needling, Derma-Peel, Re-store Peel, SkinTox, Dermaplanning, Dimon Microdermabrasion, and LED Light treatment.
In this article, you will learn about the benefits of some treatments.
SkinTox
This facial treatment is perfect for improving your skin tone and texture. The SkinTox treatment is a cocktail of Hyaluronic Acid, vitamins, minerals, and antioxidants into the skin via 20 microfine gold plated needles to 0.6mm.
This facial treatment boosts collagen and makes your skin smooth. Hyaluronic Acid revitalizes the skin, strengthens the barrier function, brightens dull skin, hydrates at a cellular level, helps reduce erythema, and helps repair and rejuvenate the skin.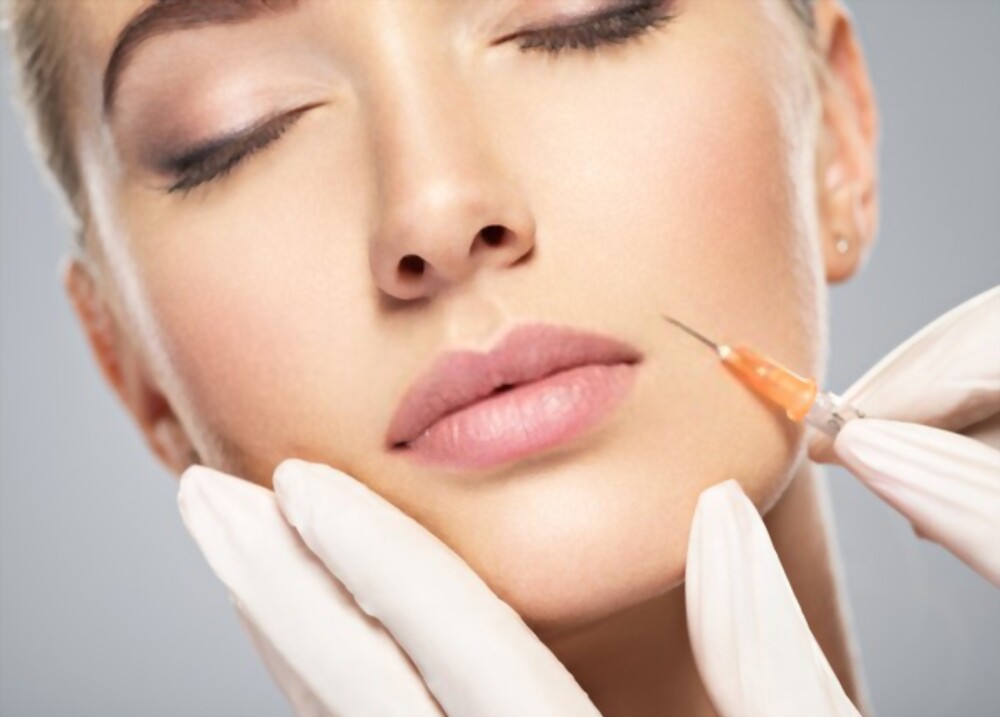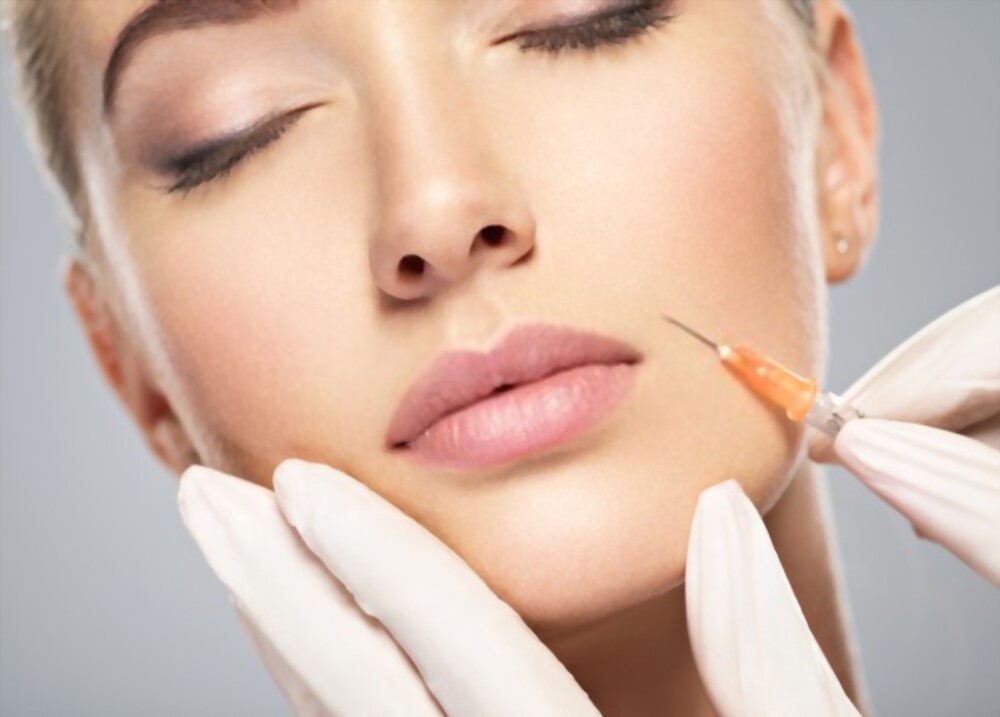 Benefits of SkinTox Facial Treatment
1) It Strengthen your skin tissue.
2) This facial treatment improves skin tone and texture.
3) It reduces erythema.
4) This facial treatment hydrates your skin.
5) This facial treatment helps in collagen production.
6) It improves photo-ageing.
7) It prevents your skin from getting oily.
Hydro Facial
This facial treatment is like Hydra facial. Hydro facial has a 7-step process utilizing the best technologies available to deliver outstanding results for all skin types and concerns.
This is the ultimate 5-star experience that includes a Hydro Peel, Exfoliation, Oxygenation, Hydration, Skin Lifting & Tightening, Fire and Ice & Skin Lifting. The treatment is perfect for all skin types.
You will see results after just one facial. For optimum results, we recommend you undertake a course of 6 facials (one every 3-4 weeks). WHAT DOES THE HYDR0 FACIAL INVOLVE? The 7-step facial treatment includes a 3D-Hydro Peel, Exfoliation, Oxygenation, Hydration, Skin Lifting & Tightening, Fire and Ice & Skin Lifting.
Steps of Hydro Facial
STEP 1: 3D-Hydro Deep Cleanse – uses a combination of three solutions to cleanse and smooth the skin using AHA & BHA-based solutions. It hydrates and nourishes the skin by infusing lactic, salicylic and hyaluronic Acid to cleanse, purify and hydrate deeply.
STEP 2: Exfoliation – creates 'the Bohr effect' using a vibrational cleansing tool, allowing oxygen to be drawn into the skin. The active ingredients used are Kojic Acid and Retinol, which result in a hydrating and brightening effect.
STEP 3: Skin Tightening – Radio Frequency technology increases collagen reproduction in mature skin.
STEP 4: Skin Lifting – This treatment uses electroporation to increase the absorbency of the cell for product penetration. This, in turn, revitalizes and 'wakes up' dull and lifeless skin.
STEP 5: Fire & Ice – The 'fire' represents the heating element during treatment. Using this handpiece, heat is incorporated into the beginning of the facial protocol to open the pores, increase blood supply and aid product infusion.
The 'Cryo facial' uses cooling technology, chilling the skin down to 5℃. This is used at the end of each facial to decrease the blood supply, giving a tightening effect and sealing in the infused products. This also helps to reduce any erythema following treatment.
STEP 6: Hydration – By using a 3D-collagen-enriched sheet mask, ultrasound technology infers the serum deeply into the skin for maximum penetration.
STEP 7: Oxygenation: The spray creates a venturi effect, breaking down the molecules within the product to encourage penetration and skin hydration.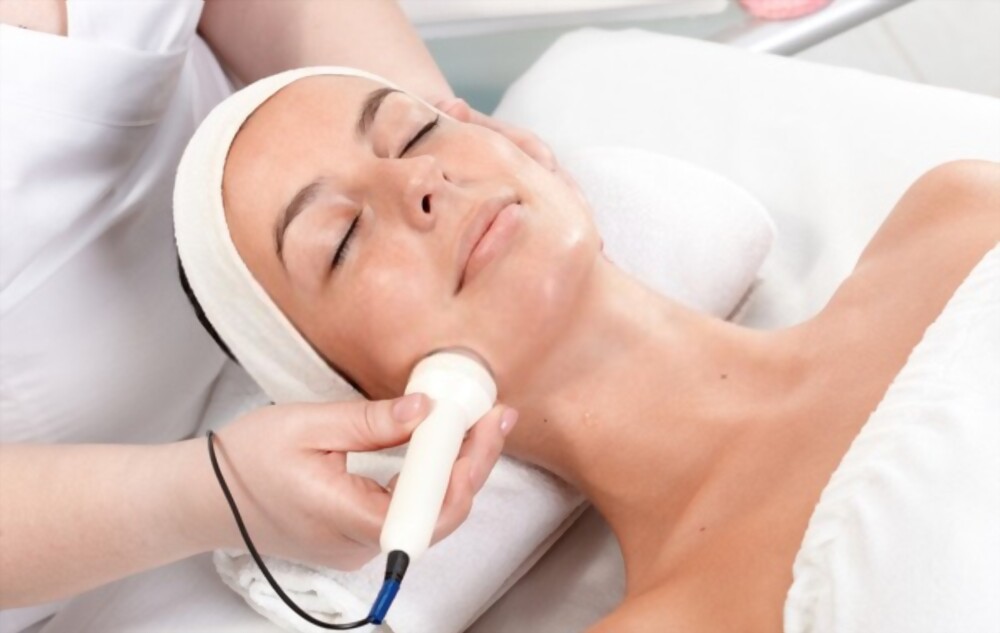 Benefits of Hydro Facial Treatment
1) This facial treatment is perfect for all skin types.
2) It hydrates your skin.
3) Reduce fine lines and wrinkles.
4) Hydrates your skin.
5) It revitalizes your skin.
6) Tighten your skin.
7) It Makes your skin younger.
Dermaplaning
Dermaplaning is one kind of exfoliation treatment. Experts use a scalpel to scrape off gently the top layer of dead skin & vellus hair. This treatment does not hurt or irritate your skin. You can see the result imminently after the treatment.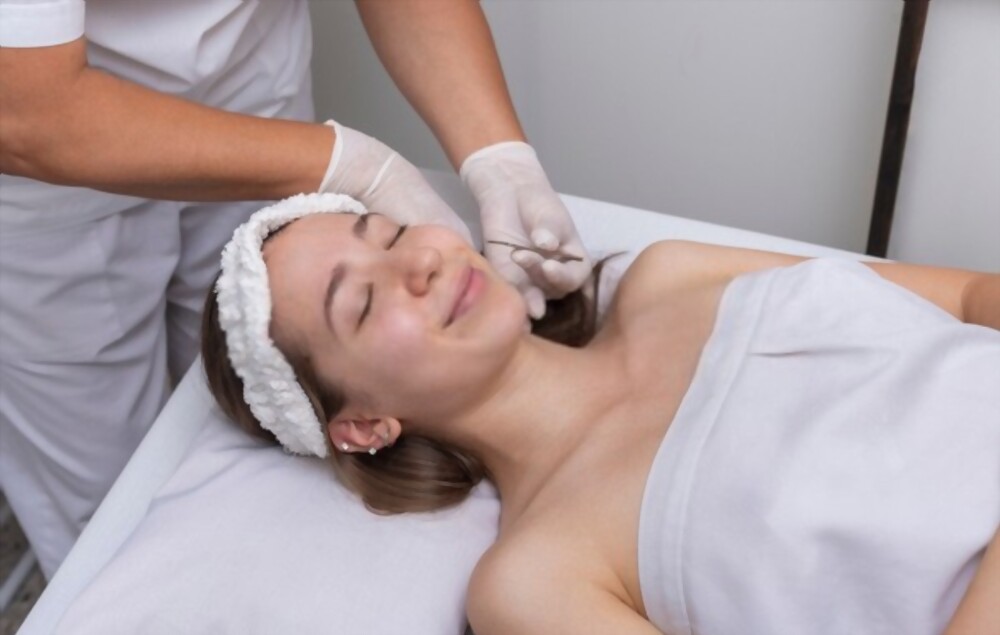 Benefits of Dermaplaning Facial Treatment
1) Removes dead skin.
2) This facial treatment plucks out your vellus hair.
3) It gives radiant and even skin tone.
4) It effectively removes peach fuzz.
5) It Makes your skin smooth.
Epidema5 Chemical Peel
This chemical peel leads the range with 40% glycolic skin peel. It will not damage your skin. However, you will not be able to see the result afterwards of the treatment.
Our certified practitioner also offers a 70% glycolic skin peel, a significantly stronger concentration that will require several AHA 40 treatments before its commencement.
The Epiderma5 treatment is perfectly balanced with actives, botanicals and essential oils, offering optimal results and promoting skin health.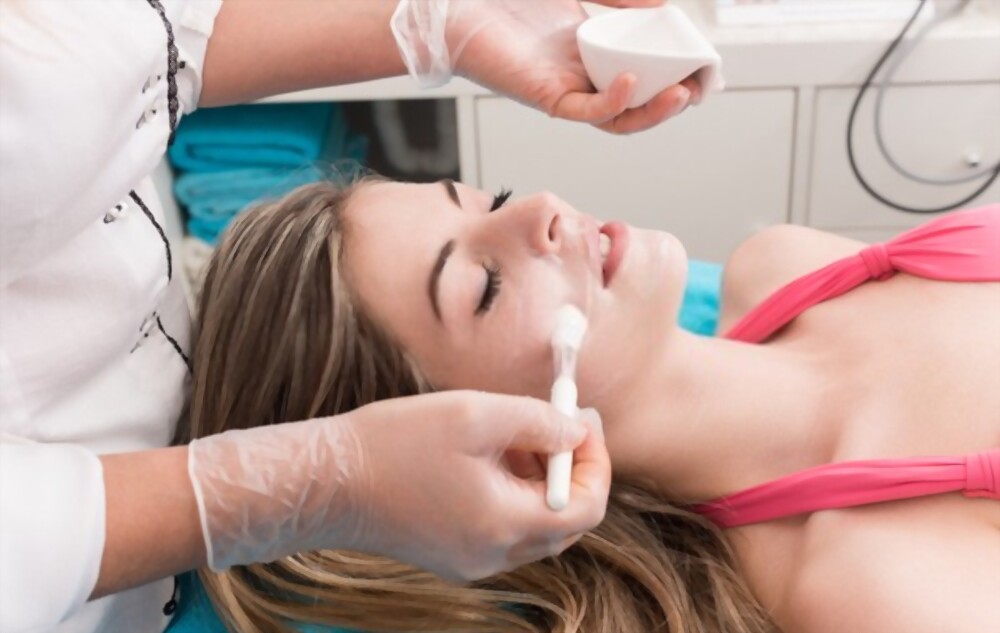 The Benefits of Epidema5 Chemical Peel
Acne and post-inflammatory hyperpigmentation
Pigmentation – sun & age spots, hormonal influencers
Anti-ageing – reducing the appearance of fine lines and wrinkles
Regulating oily skin by reducing the amount of sebum secreted
Improving dry skin through exfoliation and improving skin texture
BioRePeel
BioRePeel is perfect for the face, neck, or decolletage. This treatment is suitable for the body, including hands, legs, feet, bottom, stomach, and arms. It can revitalize your upper arm.
How many treatments need to get the result?
4-6 treatments, every 7-12 days for the face & neck and every 10-15 days for the body.
What do you expect during treatment?
First, the expert will remove your makeup and apply the Bio RePeel to the skin. During the treatment, you will feel a tingling sensation. Then the expert will remove your repeel with water. Your expert will give you an SPF 50 cream as post-treatment care.
This treatment will give you brighter and tighter skin. After the treatment, you must put on SPF cream for protection.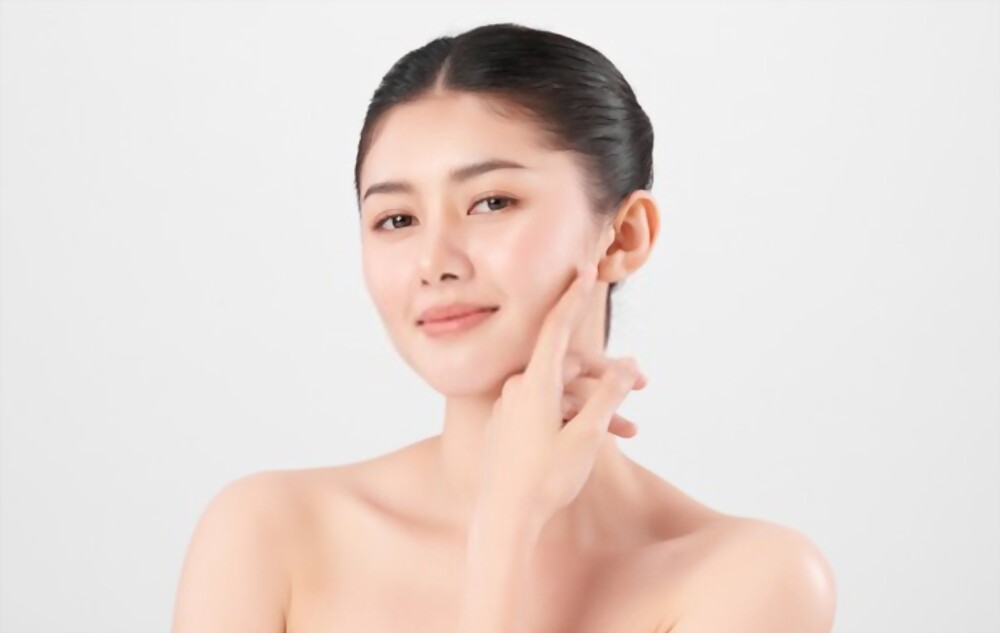 Advantages of BioRePeel Cl3 Treatment
1)Multi-functional
2) No visible traces of the procedure
3) It does not contain Ammonia
4) Suitable for ALL ages
5) It does not cause photosensitivity
Micro-Needling
Micro-Needling treatment offers you a brighter and younger-looking skin. In this treatment, experts use a pen-like device with numerous tiny needles. The therapy triggers injury underneath the skin's surface, thereby inducing the body to respond by producing more collagen in the treated area.
Micro-needling can treat scars, stretch marks, and fine lines. This treatment does not hurt.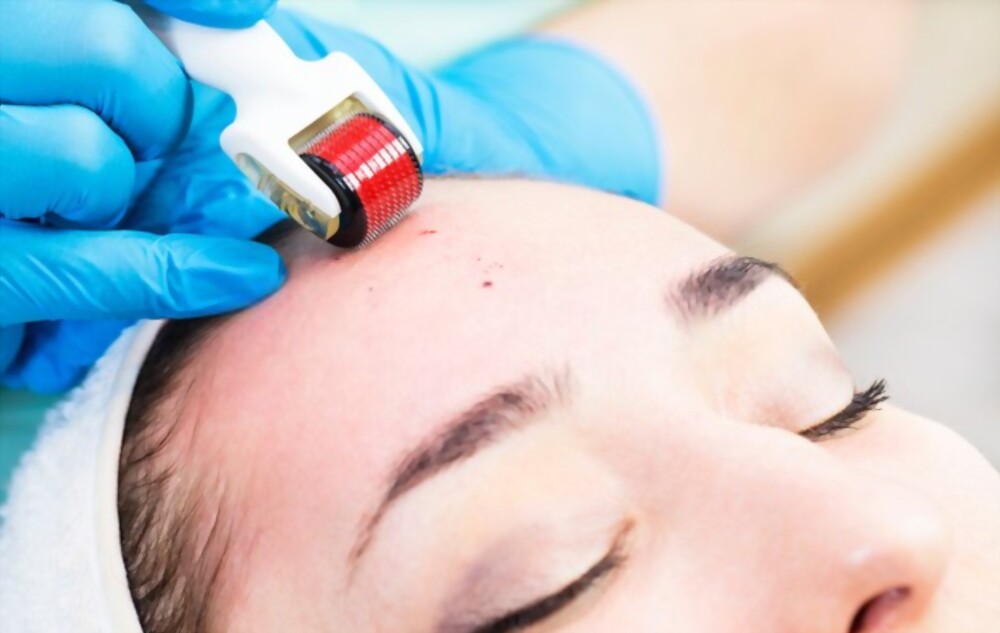 Benefits of Micro-Needling Facial Treatment
1) This facial treatment reduces acne scars
2) It prevents ageing & sun-damaged skin
3) This facial treatment reduce the appearance of facial and décolleté lines and wrinkles
4) Effective for stretch marks
5) It makes your skin even-toned
6) Reduce pigmentation
7) Effective for open pores
Final Thought
Our priority is our client's safety. We provide all the treatment with the thought of the client's security. Before starting treatment, we make them understand what they can expect from the treatment and what will be the best for them.
Before getting any treatment, you can discuss the therapy form our experts. Cole Aesthetics Clinic never misleads you. We ensure you all the safety. Interested people, hurry and book your appointment today to make yourself glamorous. Stay gorgeous, our lovely readers.