The Next Generation of Face and Body HIFU
5D ICE HIFU is like no other HIFU treatment. The ice cooled hand piece allows for a pain free comfortable treatment and super fast treatment time. Firing upto 500 shots in just minutes! A full face lifting treatment can can be completed in just 20 minutes. This revolutionary new technology allows sweeping motions as well as upward lifting motions to create maximum lift.
• NEXT GENERATION HIFU
• UP TO 4 TIMES FASTER 
• COOLING TECHNOLOGY
• TEMPERATURE CONTROLLED
• MORE COMFORTABLE TREATMENTS 
• FOR NON-SURGICAL FACE LIFTS BODY SKIN TIGHTENING
• FAT REDUCTION
• BODY SCULPTING
For Superior 5D ICE HIFU Face & Neck Non-Surgical Lifting 
Face & Body Skin Tightening & Body Fat Reduction!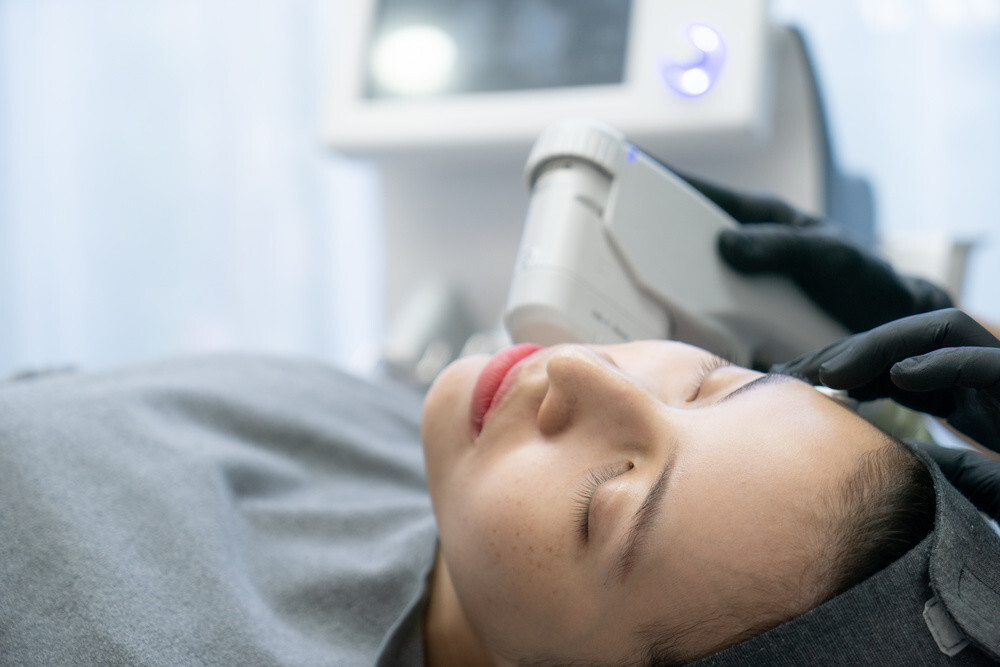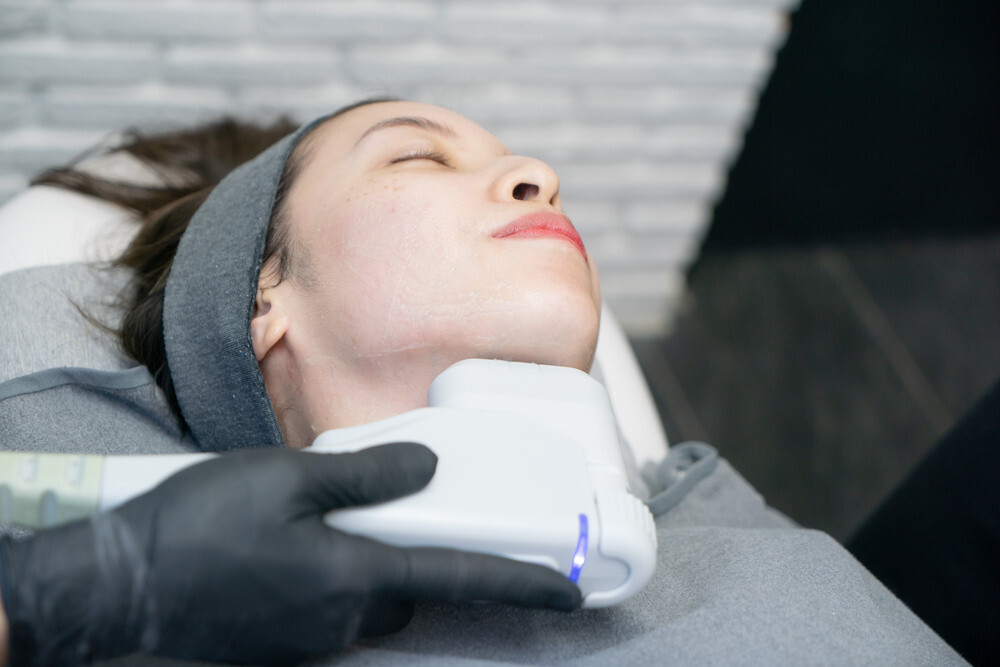 Our latest machine new for 2021!
We have our trained 1st class aesthetic practitioner who achieves outstanding results with this latest advancement in aesthetic technology.
Our 5D Ice HIFU machine delivers a strong stable energy at 1.5, 3 and 4.5, 8 and 13 mm depths. Powerful energy but at the same time with the latest generating cooling technology in the transducer to cool the area being treated.
Fantastic results & comfortable treatments = very happy clients
What is HIFU?
HIFU is a highly precise medical procedure that applies high-intensity focused ultrasound energy to deliver the energy into deeper layers of skin (SMAS layer) as well as dermis layer in a non-invasive way. Compared to the lasers and RF that are designed for the immediate effect, HIFU provides a long-lasting effect as well as the immediate effects by affecting the deeper layer of skin.
Heat lesions are made when the energy generates the heat above 57 Celsius.
HIFU  is an advanced technology – targeting skin tissue and subcutaneous fat – causes micro-injury, thermal coagulation points, therefore, producing more collagen and thus to tighten.
This technique can be applied to the face as well as the whole body, and also, it works equally well for people of all skin colours.
The treatment breaks down cellulite and subcutaneous body fat below the skins surface, its non invasive,  very impressive  and  has long lasting effect. Brilliant treatment to reduce fat, especially for abdomen and thigh areas.
High intensity focused ultrasound targets fat at 13 mm(depth of penetration), heating up the fat tissue to melt the fat, during the treatment, the triglyceride and fatty acid excrete by the process of metabolism, with no damage to surrounding tissue.
FDA research has proven the average waistline circumference after 1 body fat reduction / slimming treatment is 2.8 cm!
3.0mm is for the dermis layer.
— 4.5mm is for the SMAS layer.
— 6.0mm/8mm/10mm13mm/16mm for body fat layer.
Instead of the traditional surgical facelift with a non-invasive technique.

Tightens sagging skin, and other signs of aging.
Works with the body's own natural collagen.
Targets the SMAS layer for longer lasting results – this layer was previously only possible to target during surgery and going under the knife with long-winded recovery times!
Non-invasive, no downtime after treatment, no injections!
For any age, both men and women of all skin colours
It's totally non-invasive and safe.
The effect will be shown after the treatment, the best effect will be seen after two months later once the treatment has taken full effect.
Results last up to 3 years.
No anaesthesia or epidermal anaesthesia required, no pain with this ice cooled comfortable treatment.
Skin Lifting & Tightening
HIFU treatment delivers the high-intensity focused ultrasound energy to targeted depths of the skin and generates heat lesions.
The heat lesions promote collagen and elastin remodelling in the skin by a natural wound healing process.
Skin Lifting & Tightening effects by hyperthermia & wound healing process.
Heat lesions are made when the energy generates the heat above 57 Celsius.
Contact Cooling
This is the most important technology and mechanism. From the mechanism of contact cooling, this will reduce pain in the epidermal area and nerve area. And it can make it possible to have higher energy delivery meaning better results.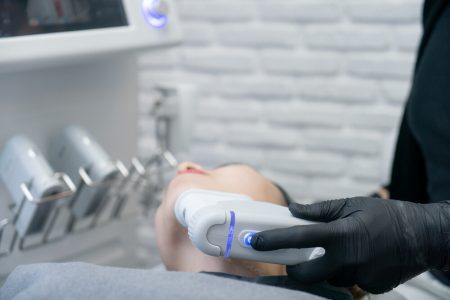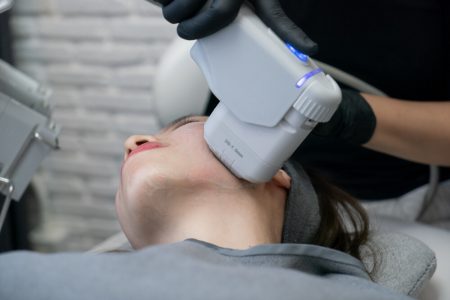 5D ICE HIFU TREATMENT PRICES:
Facial Skin Tightening Treatments
Body Area's Skin Tightening Treatments
5D HIFU Skin Tightening is available on the following body areas Abdomen, Flanks (Love Handles), Arms (Bingo Wings), Buttocks, Inner or Outer Thighs, Hips, Back (Bra Line)
1 Area £399

2 Area's £749

3 Area's £999